Three Muslim students in Chapel Hill, North Carolina were heard being killed in their home. They were killed execution style, bullets to the head, by their angry neighbor. I learned of their death from different individuals on Twitter. My heart sank as I have family in North Carolina. I didn't know them personally but my heart sank deeper, their names are Deah, Yusor and Razan.
They were sisters. They were daughers and sons. They were newly weds. They were aspiring dentists and architects. They were kind and generous. They were the activists many of us aspire to be. They had just taken part in contributing to homeless community with food and dental supplies. They had just traveled were to travel to Turkey to provide Syrian refugees with medical assistance.
As I read of their short lived lives and brutal death through my Twitter feed, none of the tweets came from American mainstream news media. They came from individuals. Sometimes we Americans forget that our mainstream news media is no longer the stations with varying letters of the alphabet. You and I are the mainstream and we need to continue to raise our voices. We need to support our local organizations and communities that strive to defend our rights to do so.
You can not convince me that their death was not an act of hate crime by a terrorist, for lack of a better word. You can not convince me that they were killed over a parking dispute. You can not convince me that they were "at the wrong time and place" when they were in their home. You can not convince me that there is ever an excuse to take another person's life. There is not.
Lest we forget in our anger to mourn, honor and cherish the devotion these young people had for helping others. Let us keep their legacy alive. Let us not forget that their names are Deah, Yusor and Razan.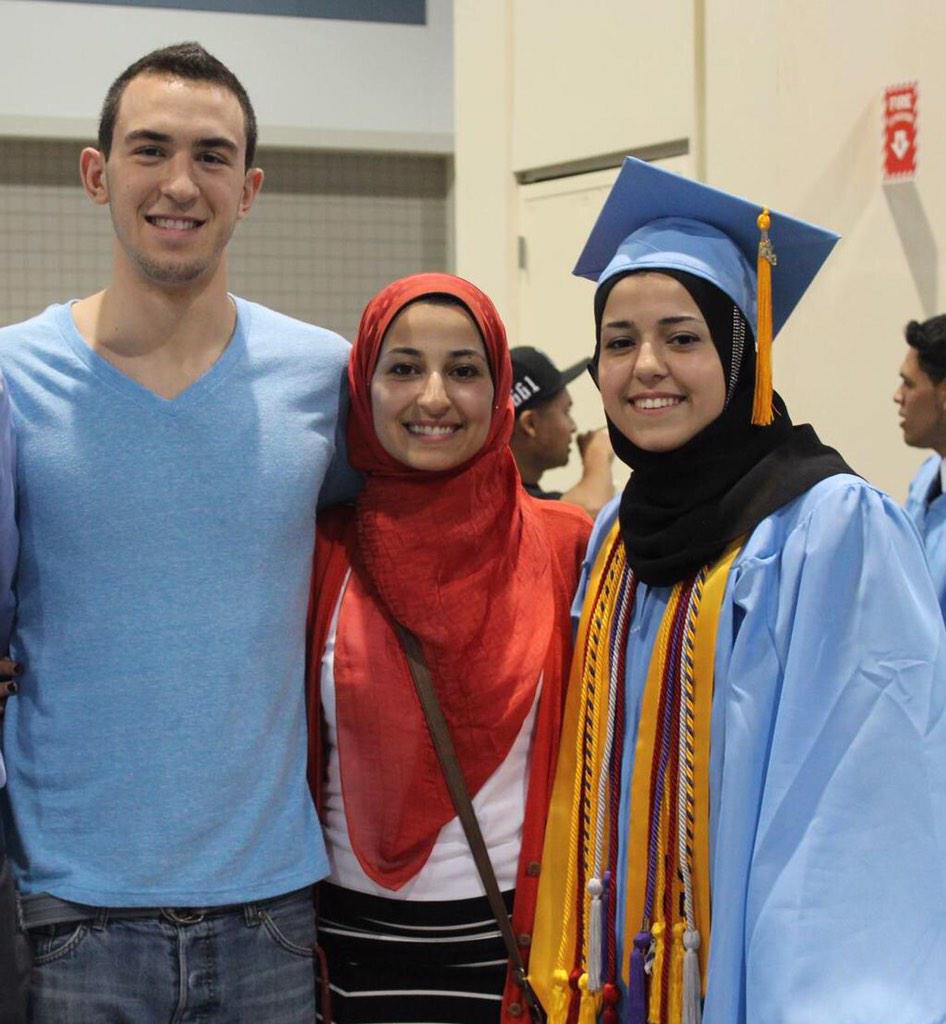 May the souls of Deah, Yusor and Razan rest in God's eternal peace and light… Ameen.