I survived the Loma Prieta earthquake, 30 years ago!
Today, October 17, is the 30th anniversary of the Loma Prieta earthquake. That 6.9 magnitude earthquake hit the Bay Area 30 years ago, yet I remember it like it was yesterday!
I was seven years old, home with family after school, coloring when all my crayons started going all over the place. "Stop messing with my crayons!" I yelled at my brothers but before they could answer, my pregnant mom screamed at us to get under the table, it was an earthquake.
Those were the longest seconds of my young life under that table!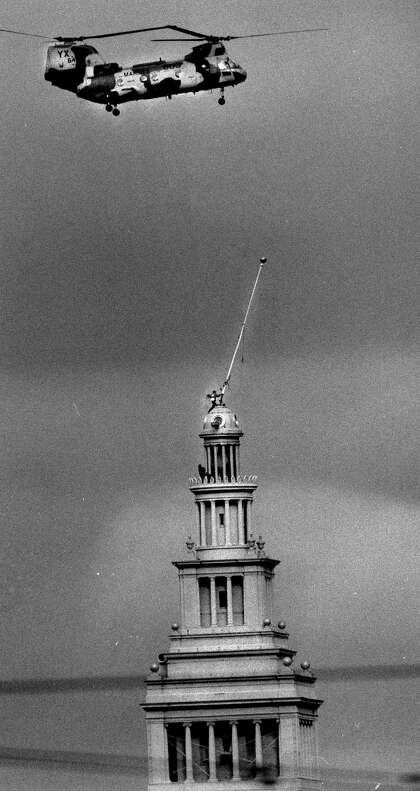 Luckily, we had just gone through the safety drill in school, how one should dock and cover under a table or stand in a door frame as my mom did when an earthquake struck. We stepped outside our small two floor apartment building after the fact, checking on neighbors and friends.
Back in our apartment, still shaken, we picked up all that fell and assessed the minor damages. My mom was so worried with the local news reporting of the rising death toll, major damages and aftershocks throughout the day that she had us sleeping in the building lobby that night to easily escape if need be.
I remember the image of the collapsed section of the Bay Bridge on the news. Seeing it these many years later sometimes beings that flush of fright my seven year old self felt back then. I also remember the ongoing repairs that took place months and years since then. Including the repairs to the Ferry Building, which rang when the earthquake struck in 1989.
Are we ready or prepared 30 years later? How does one get prepared? Make a plan with your family and friends. Know all your exits at home as well as at work and school. At home, have a first aid kit, canned foods, water and other necessary supplies packed in an accessible pantry/space. Make sure your home or renter's insurance in a state like California covers you should your health or home be affected. And finally, stay informed and ask questions. It can save your life!